Health Professionals and Support Services Award 2020 (MA000027)
Modern awards are complex and often difficult to understand and interpret.
Here are some tips on things to look out for in the award.
Additional tips are added weekly.

If you need help with the HPSS award or want regular updates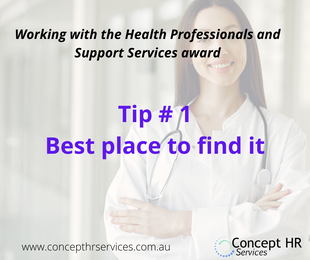 Always refer to the latest version of the award on the
Fair Work Commission website
.
Don't refer to hard copies or previously downloaded copies because they may be outdated versions.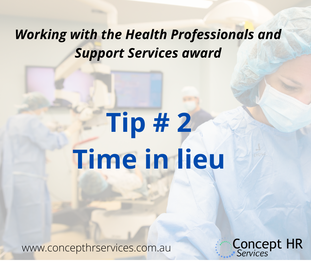 It is common for admin and clinical staff to work overtime and you may be providing time off in lieu of payment of overtime. Did you know that there must be a written agreement for each time TOIL is agreed instead of payment?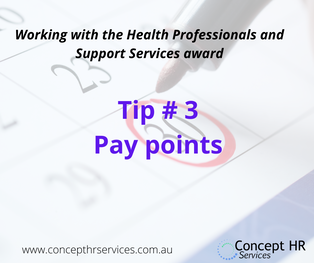 Full time health professionals progress through pay points annually, whilst part timers and casuals progress after 1824 hours experience.
Are you keeping track of the dates when to need to progress staff to the next pay point? This is important to ensure you are paying at least the minimum award rates. (P.S. pay points also apply to Support Service employees levels 8 & 9).